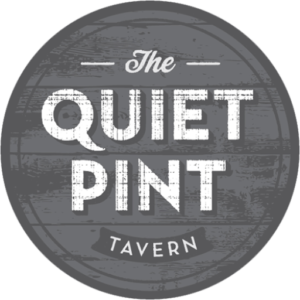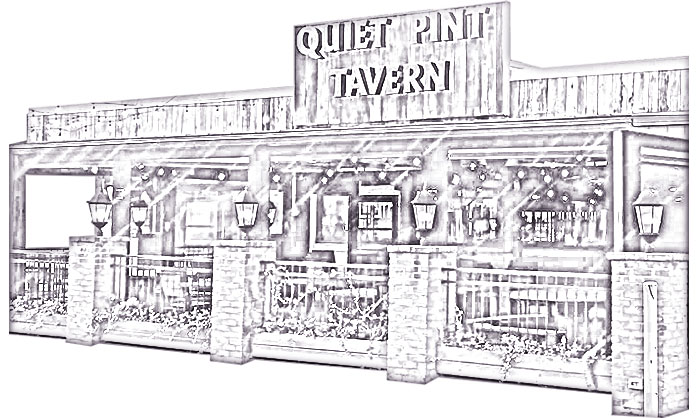 SEE YOU AT THE PINT
If you're looking for a place to call home, it's time you stopped by The Quiet Pint. We're more than your average tavern – we're a place where memories are made, and experiences matter. Whether you'd like to sample some of our on-tap craft beers, watch a couple of sporting events, or enjoy live music on our outdoor patio, The Quiet Pint is the place to be.
Our eclectic menu has a variety of gastropub food, craft beers, and specialty drinks to keep the fun going all night long.
STOP BY AND EXPERIENCE THE PINT FOR YOURSELF
Whether you're looking for a new lunch or dinner spot in downtown Winston Salem, we have plenty of delicious eats for you to try. We offer a variety of craft and domestic beer that you can sample, as well as a specialty cocktail list and weekly drink specials. To top it all off, we host live music events every week on our outdoor patio. Whether you love acoustic or country, our artists play a little of everything.

Check Out Our Menu
Top Rated On Tap Beers
Jumbo wings baked, fried, and then grilled, with choice of sauce.
Ramen noodles, mushrooms, onions, cabbage, carrots, peanuts, in a hot chili oil sauce. Add: Grilled Shrimp $6, Grilled Chicken $4.
Corn tortilla chips topped with queso fresco, black beans, pico de gallo, crema and fresh cilantro. Add: Grilled chicken $4, Carne Asada $6
Fresh hand cut fries tossed in garlic oil and fresh Parmesan, served with spicy ranch, malt aioli and ketchup.
Mozzarella, red sauce, cherry tomatoes, fresh basil.
Vegetarian house made black bean patty, fresh avocado, crema, pico de gallo, queso fresco, spicy ranch, on a brioche bun.
Monster patty melt, with melted cheddar & swiss, smoked bacon, grilled mushrooms, & onions on Texas toast, with lettuce, tomatoes, onions, and pickles.
Blackened grilled Mahi with red cabbage, crema, pico, and spicy ranch.
OUR PROMISE
The Quiet Pint is a place where people can come together to enjoy quality time with friends, family, and feel welcomed by our staff. We promise to give you exceptional food and drinks, at affordable prices, with servers who care about your experience. Our goal is to make you feel like family, as soon as you walk through the door.

MONDAY
$3 draft Yuengling & $3 Well Liquors
TUESDAY
$1 off Craft Bottles & Cans, $2 off Irish Whiskeys
WEDNESDAY
$5 Glasses of House Wine & $3.50 Draft Blue Moons
THURSDAY
$2 off Specialty Cocktails & $4 Draft Dale's Pale Ale
FRIDAY
$4 Draft Highland Gaelic Ale & $5 Rum drinks
SATURDAY
$1 off all NC Draft Beers & $5 Tito's Vodka drinks
SUNDAY
$2 16oz PBR Cans, $3 Mimosas, and $4 House Bloody Marys
Great atmosphere, great selection of beers, best staff, and my favorite menu in Winston. QP is easily my go-to.
Awesome place, pet-friendly excellent food and drinks, great atmosphere and the servers were friendly and energetic!!
Will definitely go back! The Mahi taco was very good, the steak tip sandwich was so delicious! And the fries are great. Amazing draft selection, lots of local brews. Also wine and cocktails. Works for couples, families, friends. Nice atmosphere, comfy fun place.
The highlight and best part is the atmosphere. It has a certain niche to it that is welcoming and also fun.
Not all bar food is just...bar food. This is the case at The Quiet Pint Tavern! It's not a large bar by any means, but very well done in its decor and the ambiance having that 'neighborhood bar' feel.
Fantastic food and drinks. I cannot speak highly enough of the service. I brought my dog with me on the patio and they welcomed her and brought her water. The server even offered to watch her while I used the bathroom. Great place for pet owners.